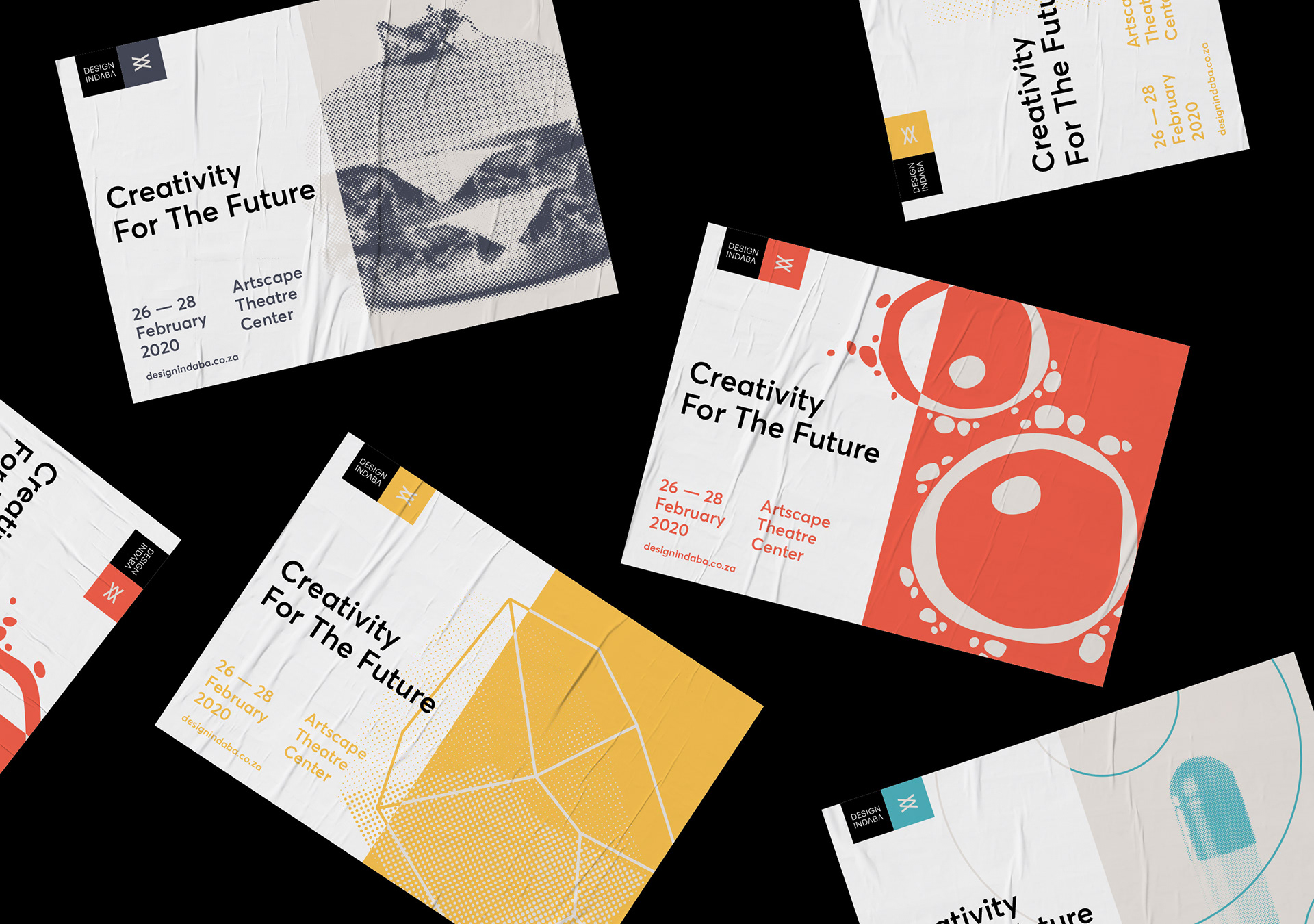 Design Indaba approached me to contribute branding, campaign art direction and festival packaging to the 25th anniversary of the conference, happening in 2020 at the Artscape Theatre in Cape Town.
For the festival's Silver Jubilee, the brief was to look to the future of design and creativity instead of leaning on the festivals illustrious past in a retrospective campaign. The branding had to preserve the Design Indaba identity, while introducing art direction that felt celebratory, in keeping with the auspicious occasion.
The process was initiated with a logo design for the 25th anniversary that signified the date (two stacked roman numeral X's representing '20) and the edition (two roman numeral V's multiplied across each other to represent 25). A bright and distinctive colour palette was selected to bring energy and character to the existing identity that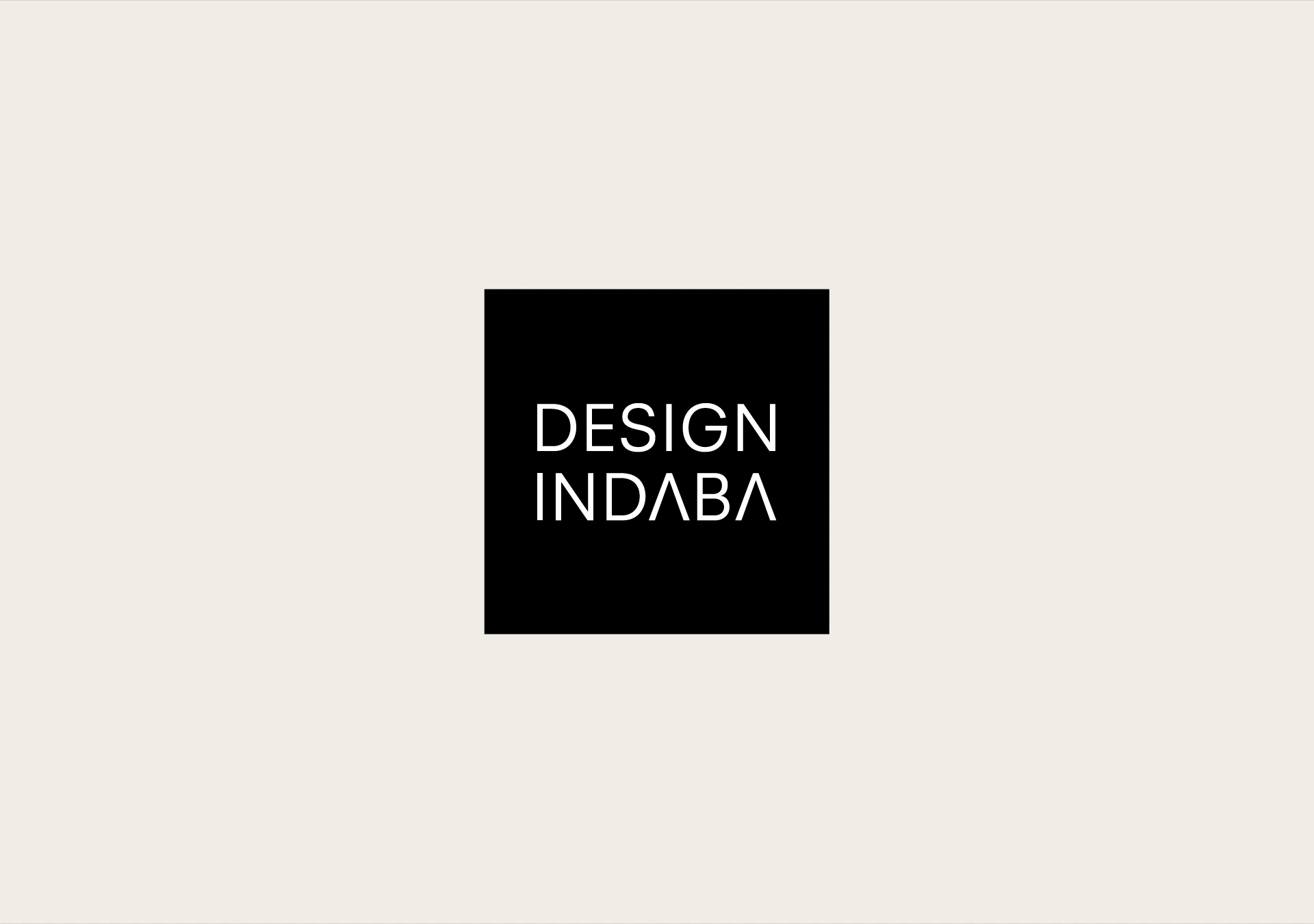 In collaboration with the Design Indaba team, I defined 25 themes that would impact the future of design. Each theme is translated as a motif to form a modular set, that can be used in pattern, layout or in isolation as abstracts breaking free of their square holding devices. The intention was to create a visual asset pack with enough versatility to serve the wide variety of subjects and speakers, as well as the exhaustive festival collateral rollout without becoming stale or repetitive.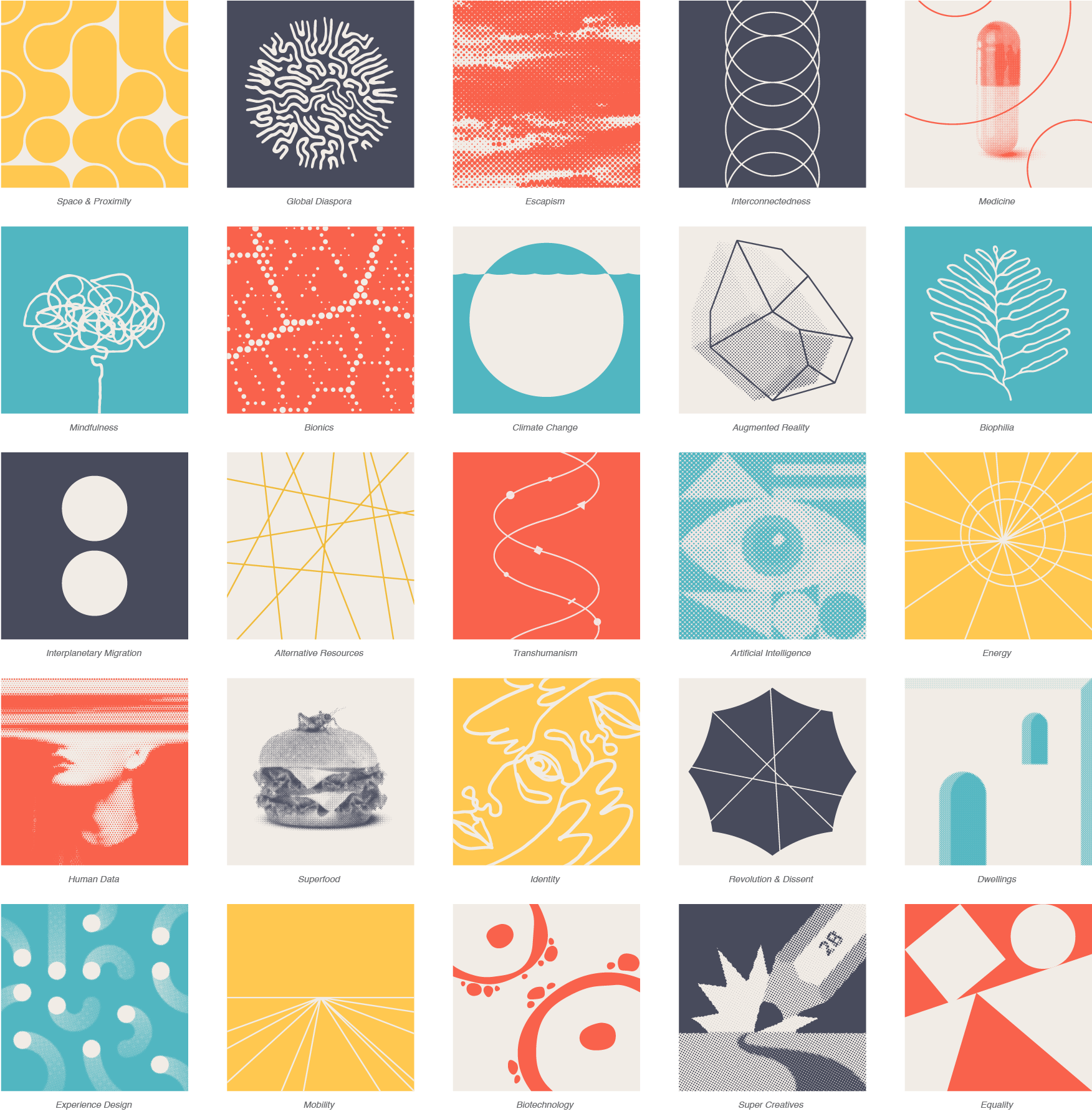 The final themes are:

Space & Proximity, Global Diaspora, Escapism, Interconnectedness, Medicine, Mindfulness, Bionics, Climate Change, Augmented Reality, Biophilia, Interplanetary Migration, Alternative Resources, Transhumanism (gene hacking), Artificial Intelligence, Energy, Human Data, Superfood, Identity, Revolution & Dissent, Dwellings, Experience Design, Mobility, Biotechnology, Super-Creatives and Equality.
This graphic language formed the basis of art direction for campaign elements and festival packaging, spanning digital, print, tactical and out of home and event collateral.