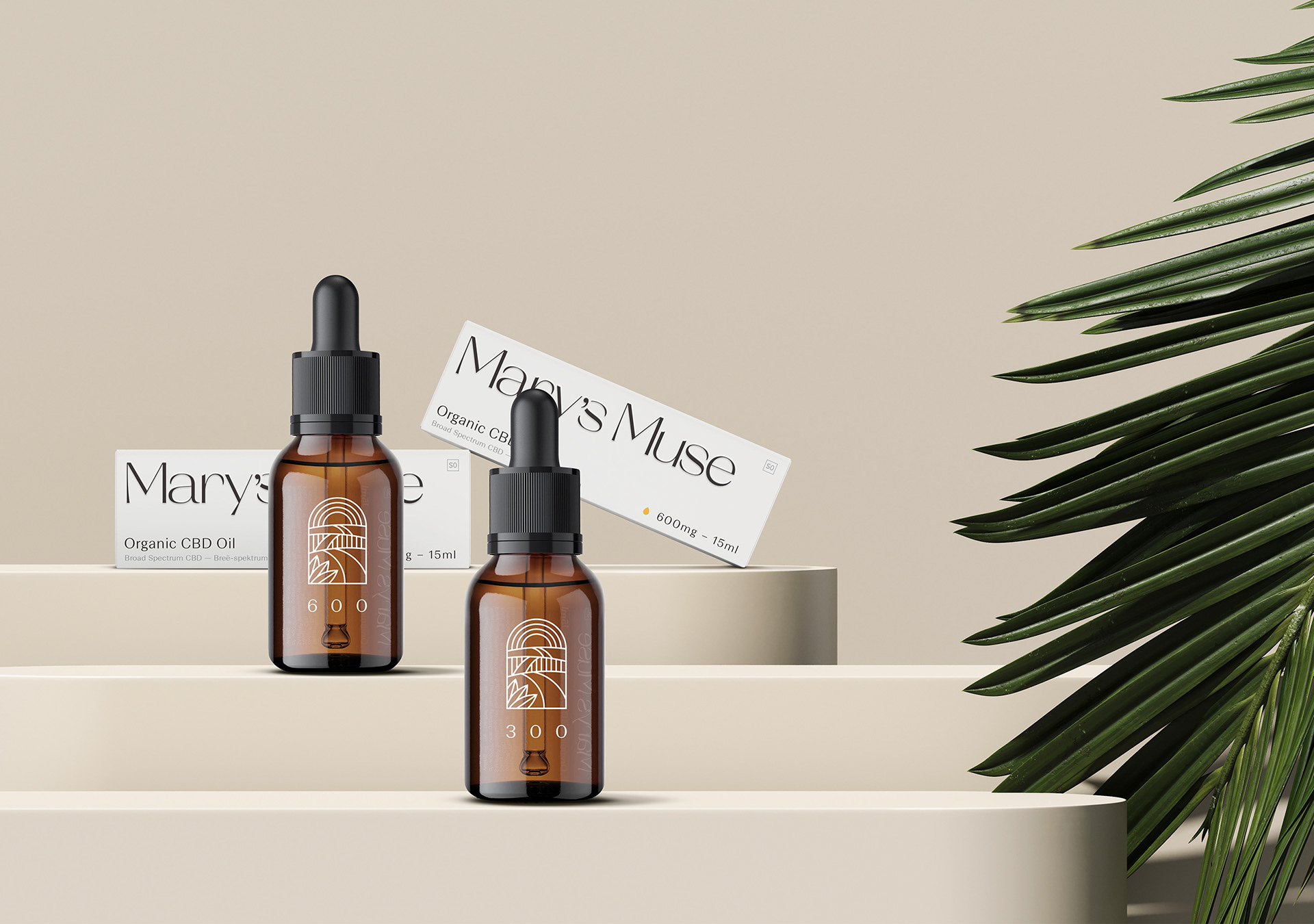 Mary's Muse approached me to begin developing their brand with a name and a niche target market that they wanted to capture. The company wanted to zero-in on working professional women who could benefit from the powerful effects of Cannabidiol extract. The market in South Africa is a young one, and since the partial legalisation of marijuana products, few companies have successfully tapped into niche CBD markets - with most preferring to keep marketing broad enough to attract the widest possible range of consumers. 
To address these prerequisites, the identity needed to present the brand as sophisticated and premium - appealing to a discerning upper-class female consumer with buying power. The ensuing design was typographically lead, with delicate details and clever iconography forming the basis of a wide-ranging and highly versatile brand.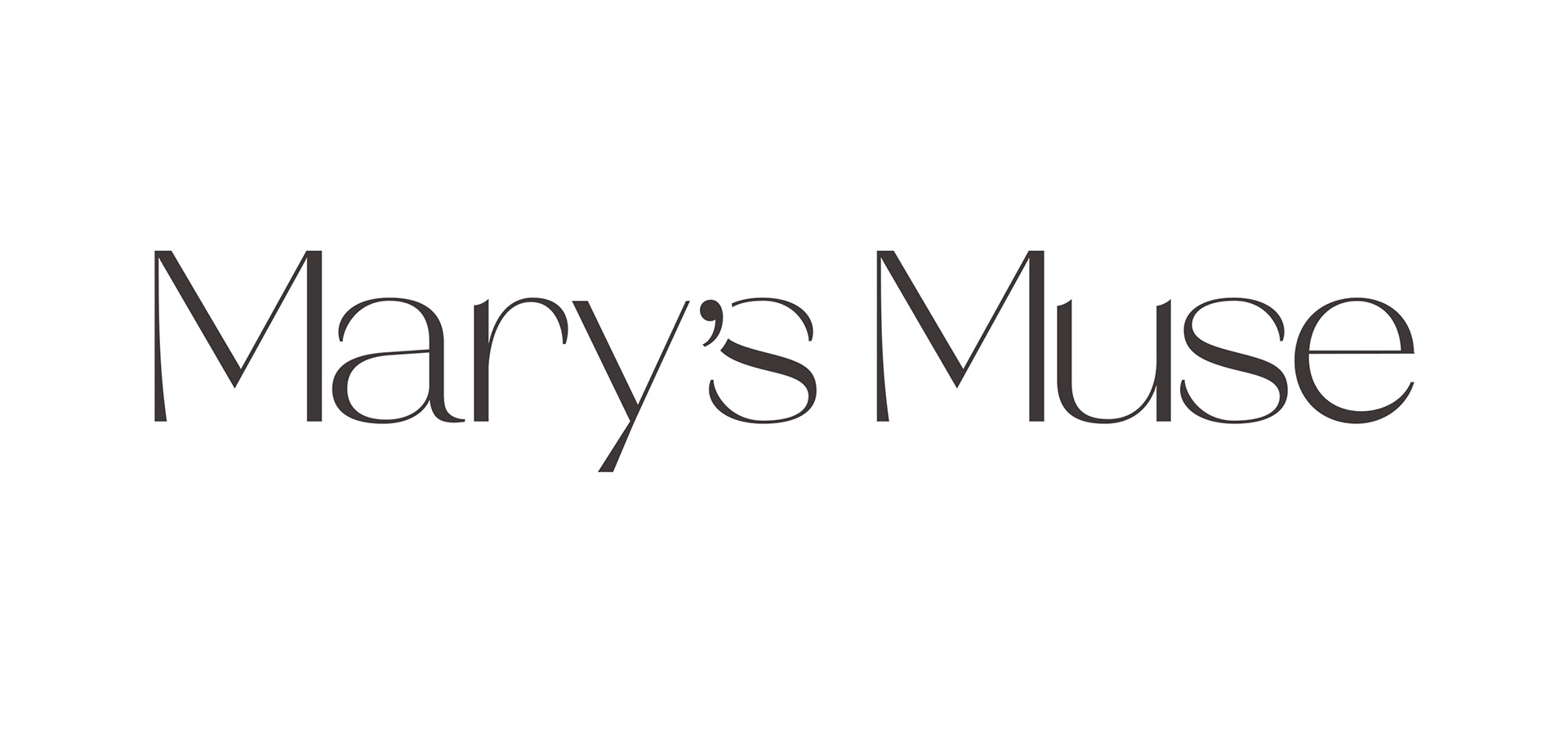 With the brand's focus on helping its customers lead happier, healthier lives, it was fitting to create a brand mark that serves as a visualisation of the customer's journey - a literal path traversing three hills, representing three core product benefits: calm, rest, and relief.
A strategic decision was made to differentiate the brand by focusing on outcomes rather than ailments. Instead of anxiety, for example, we speak about calm - better allowing the consumer to visualise benefits in a relatable way. I worked closely with the partners to develop tone of voice and messaging matrix that could communicate the company's personality and ethos, and effectively summarise the brand's value proposition in a memorable way.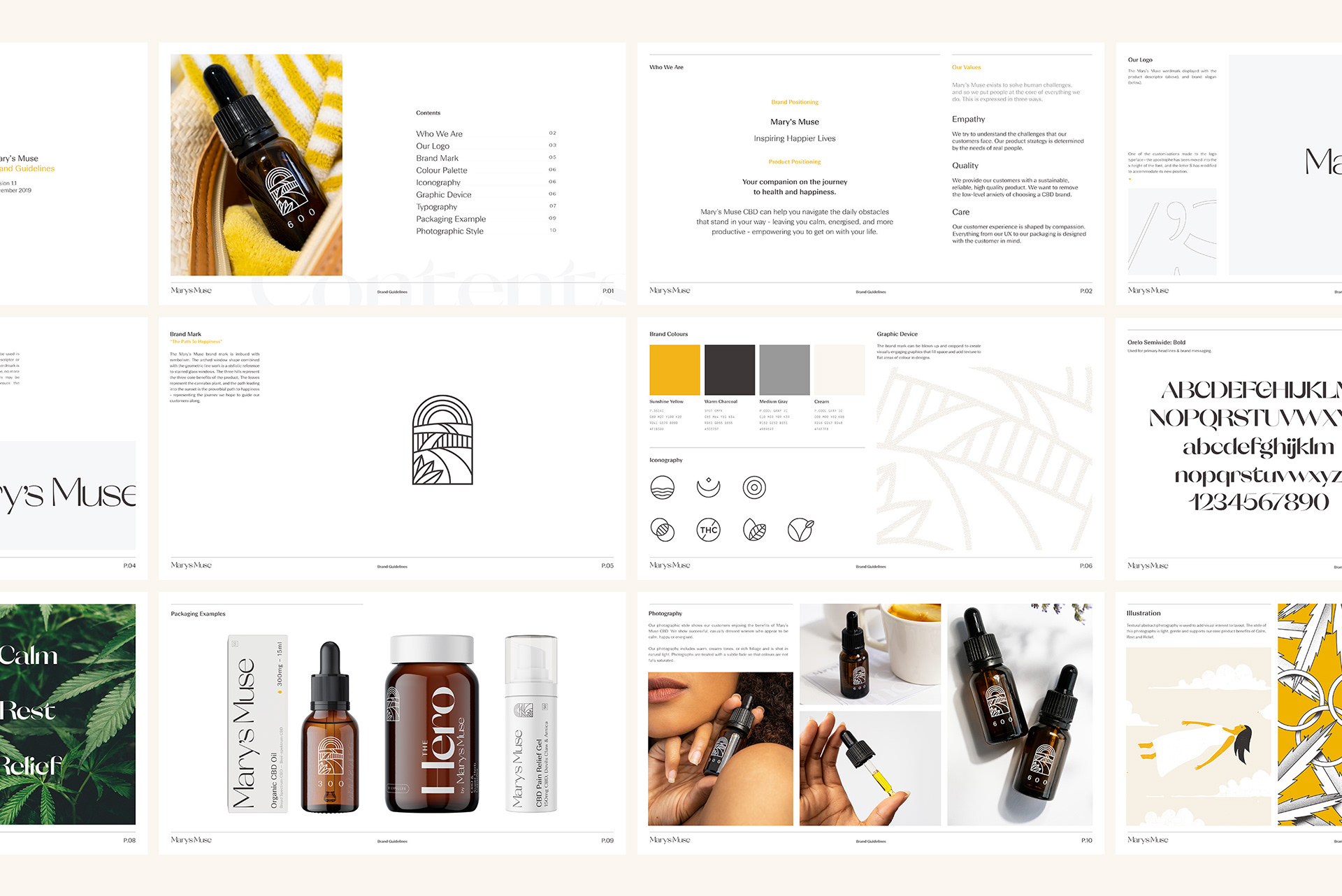 Product Design & Packaging
A key exercise in developing the Mary's Muse brand was developing the look & feel of the products in tandem with the development of the actual product formulas themselves. As each product was finalised, the design enclosing each item would develop simultaneously - sometimes changing dramatically to accommodate new thinking behind a product.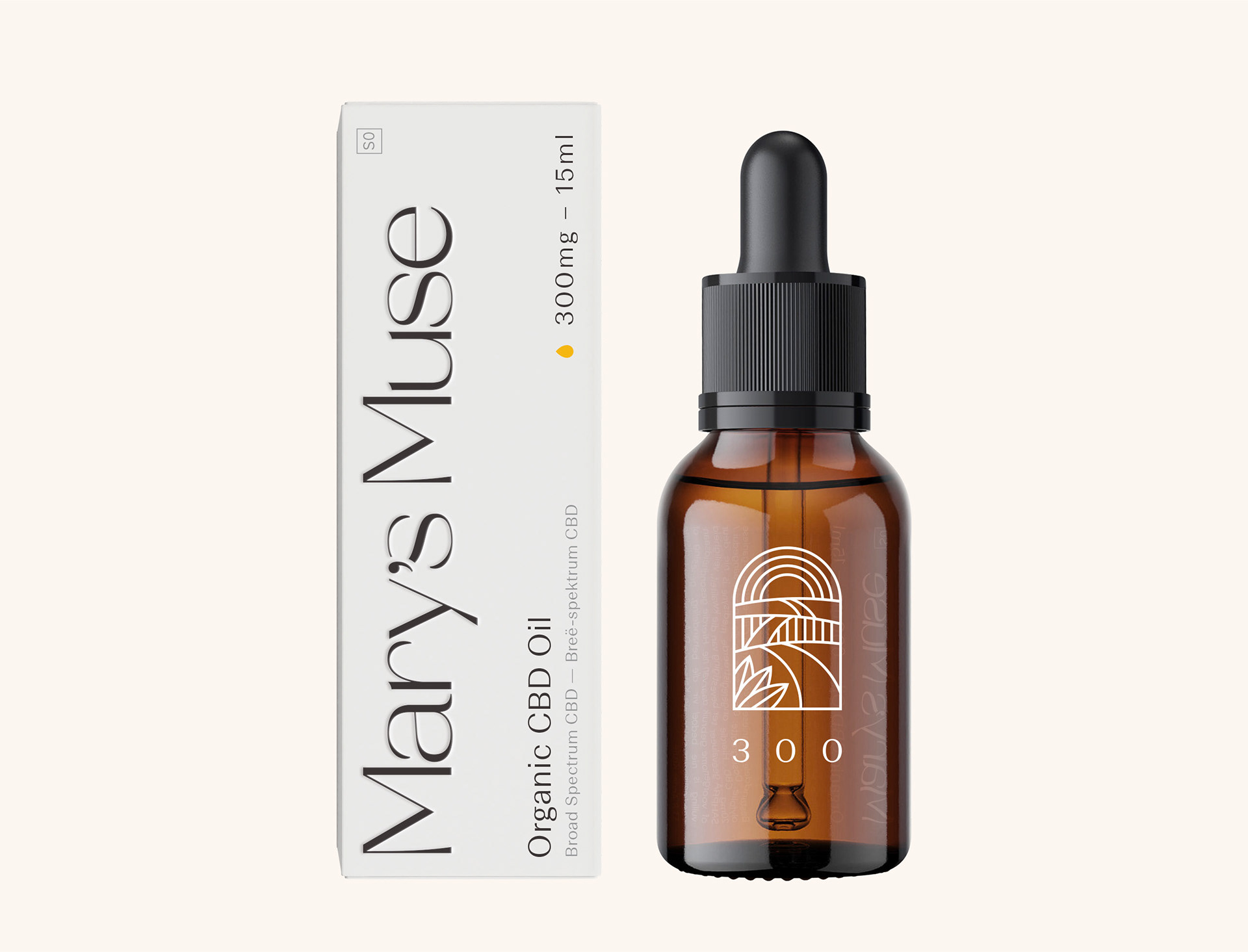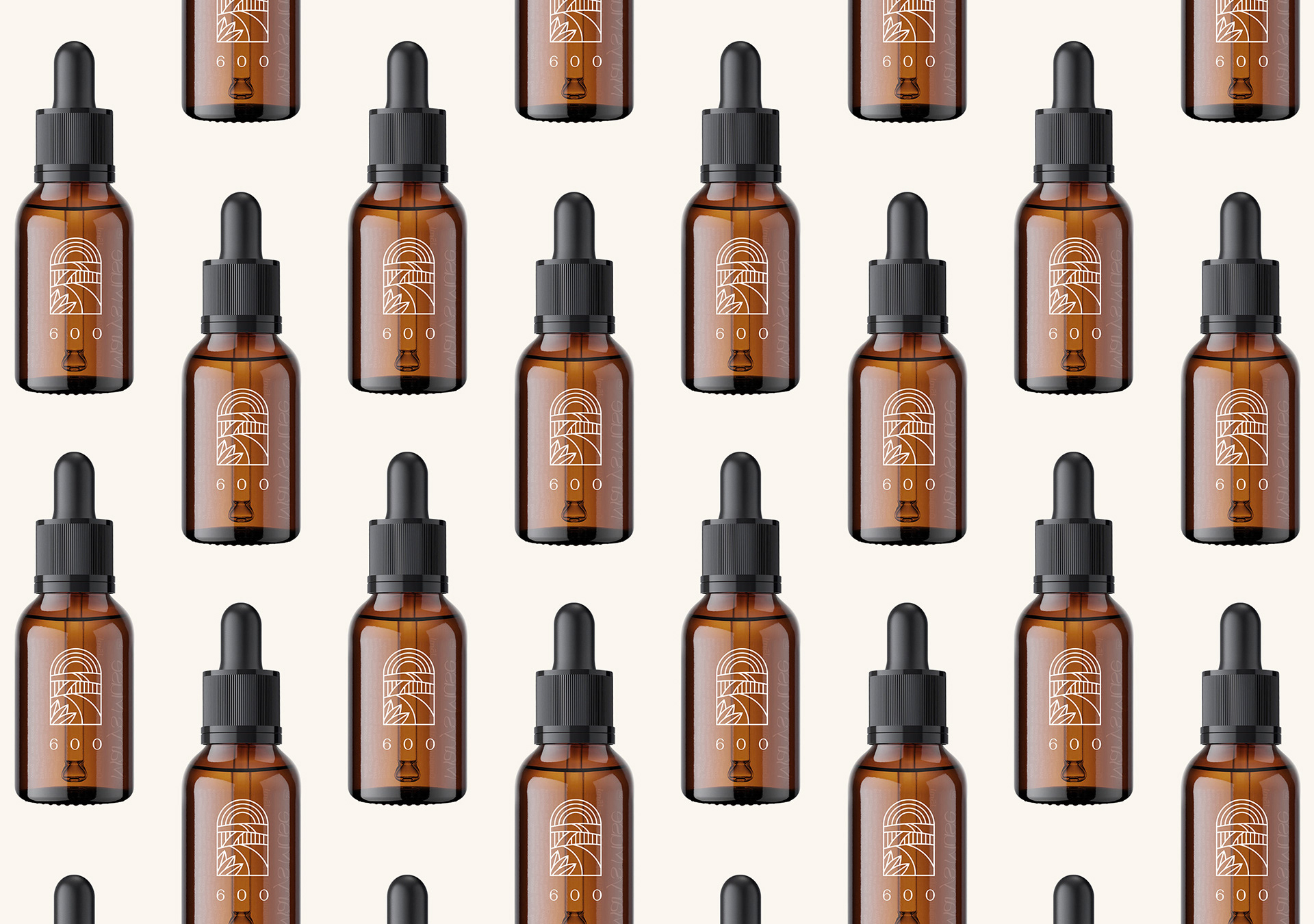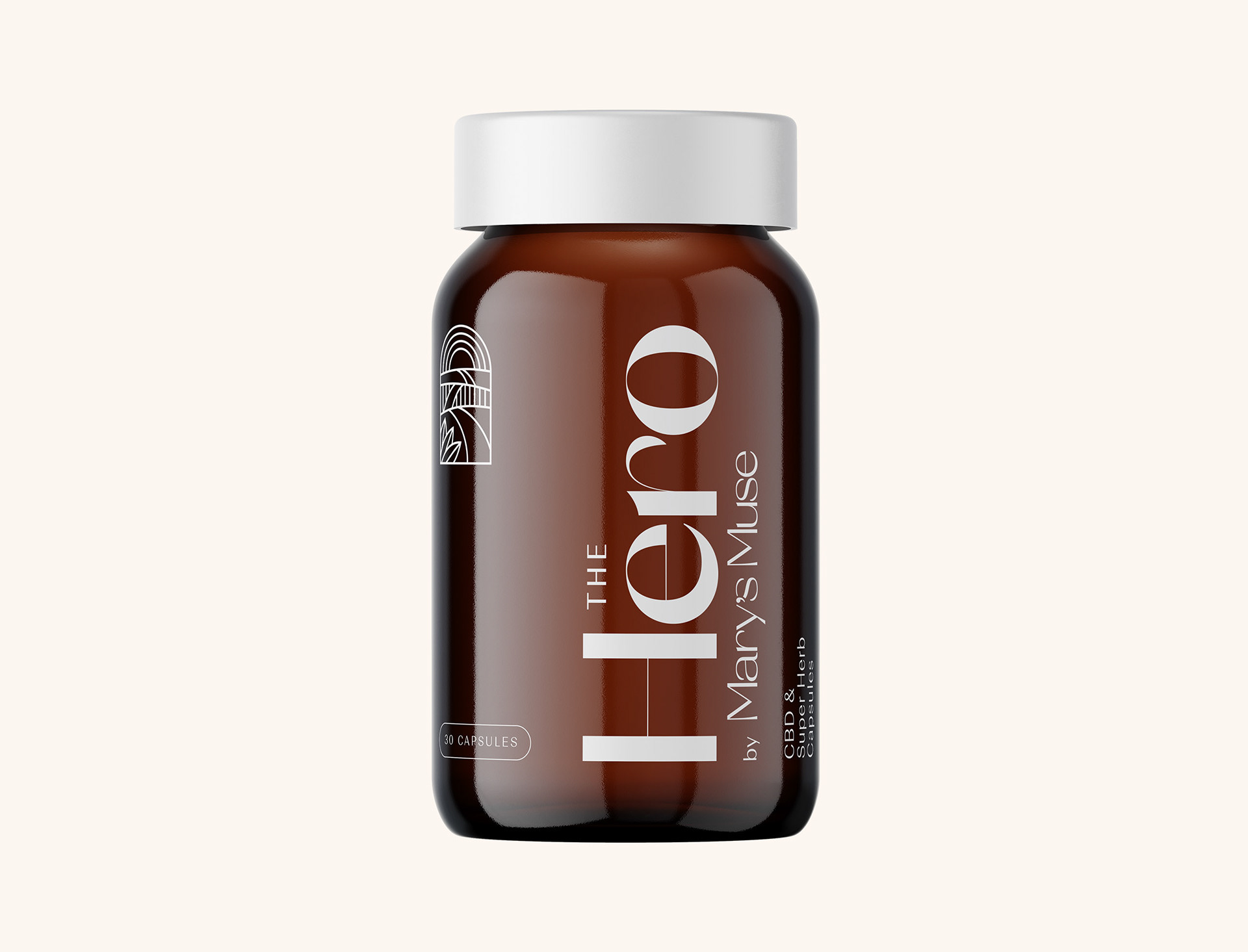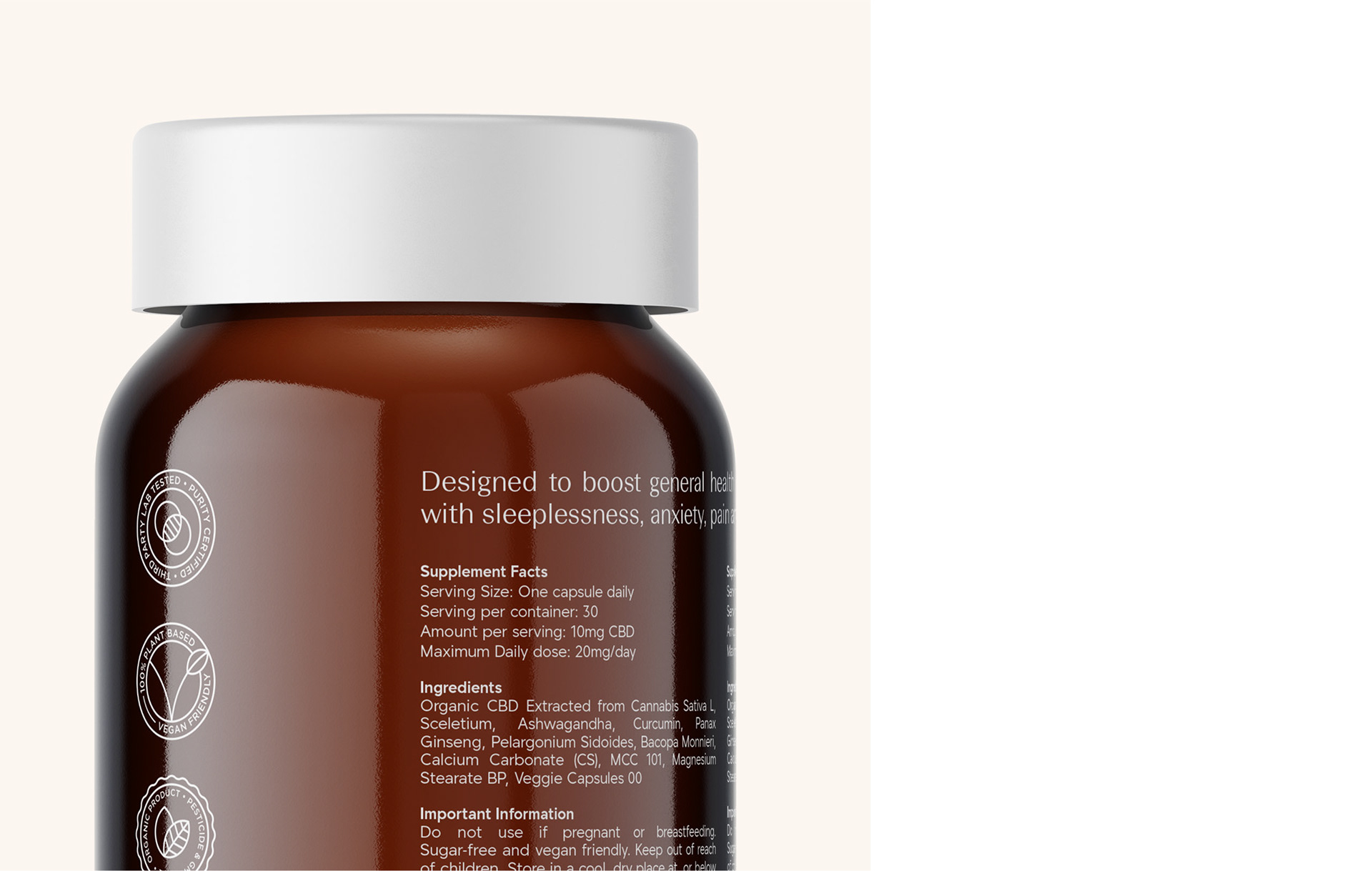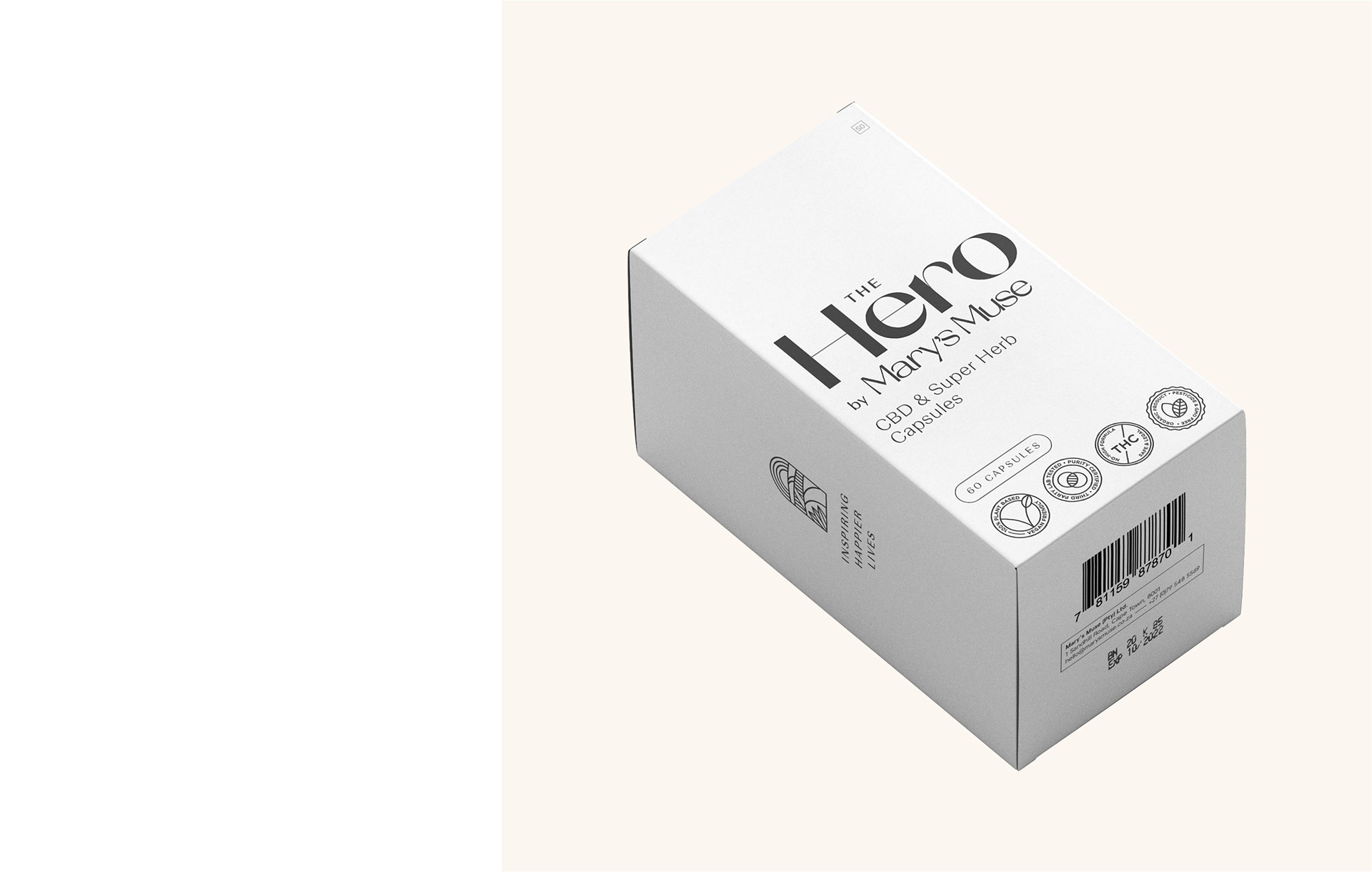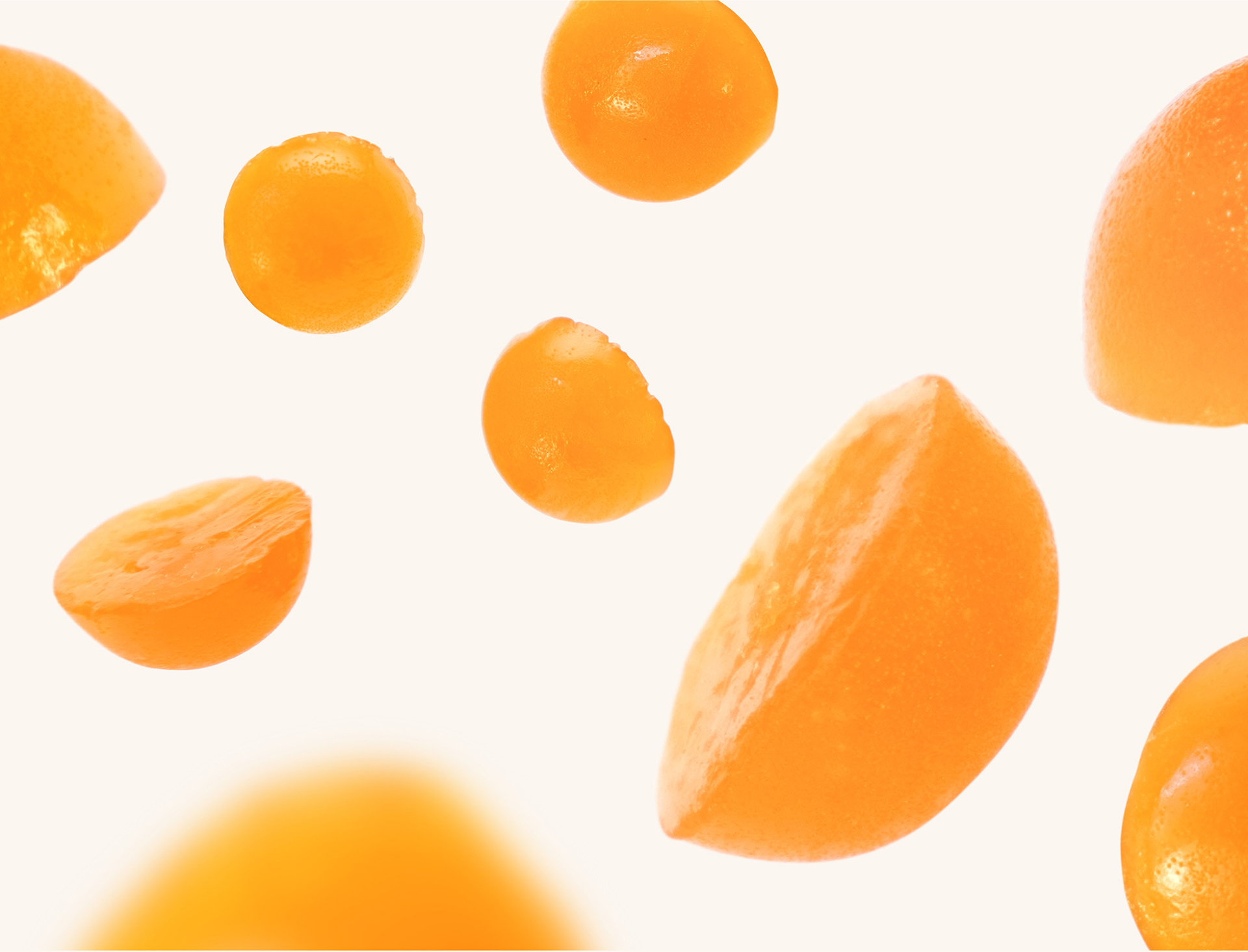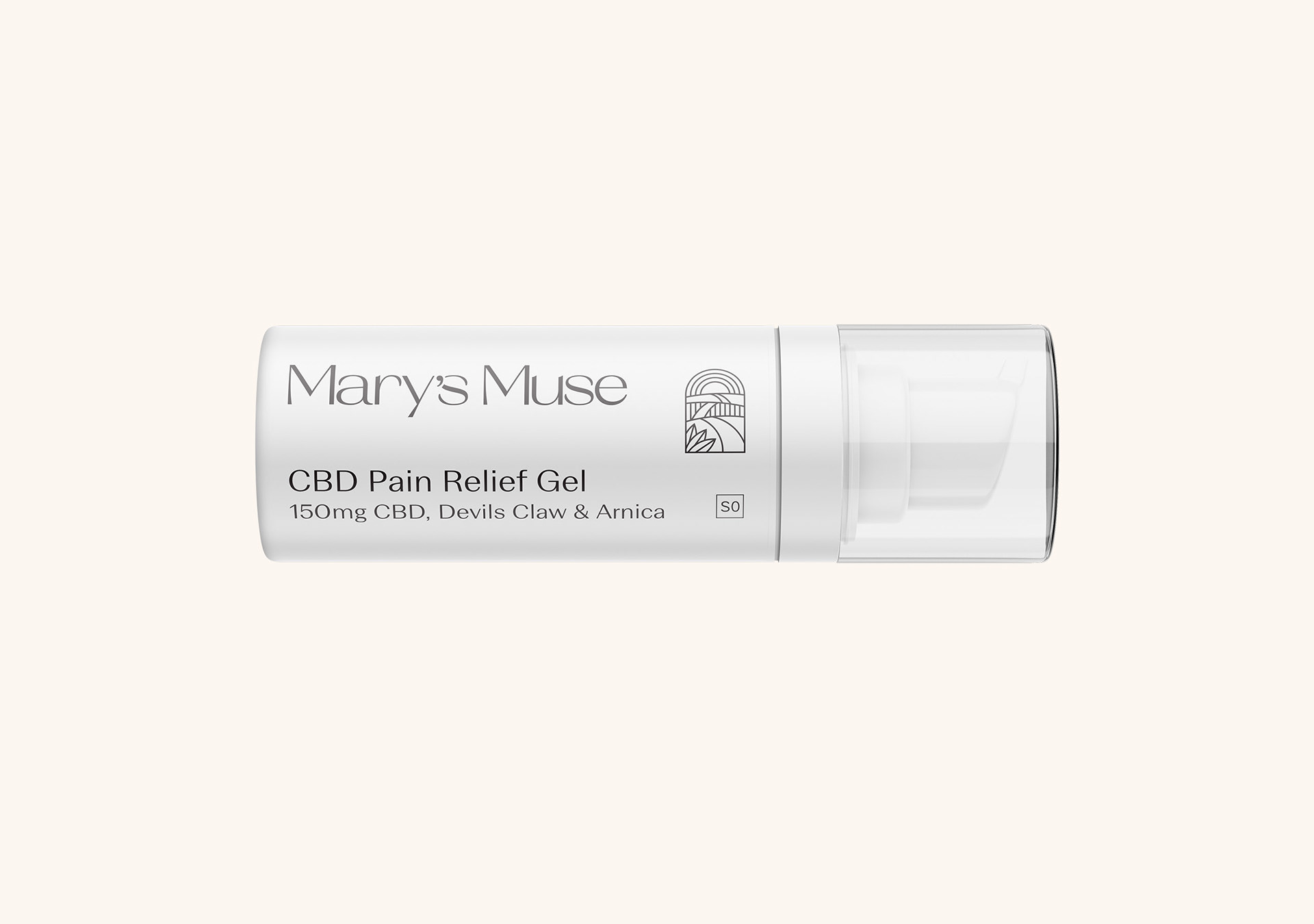 Printed elements were developed to support wholesale agreements with pharmacies and retailers. These elements needed to align with strict budgets but still fly the flag of a premium CBD brand.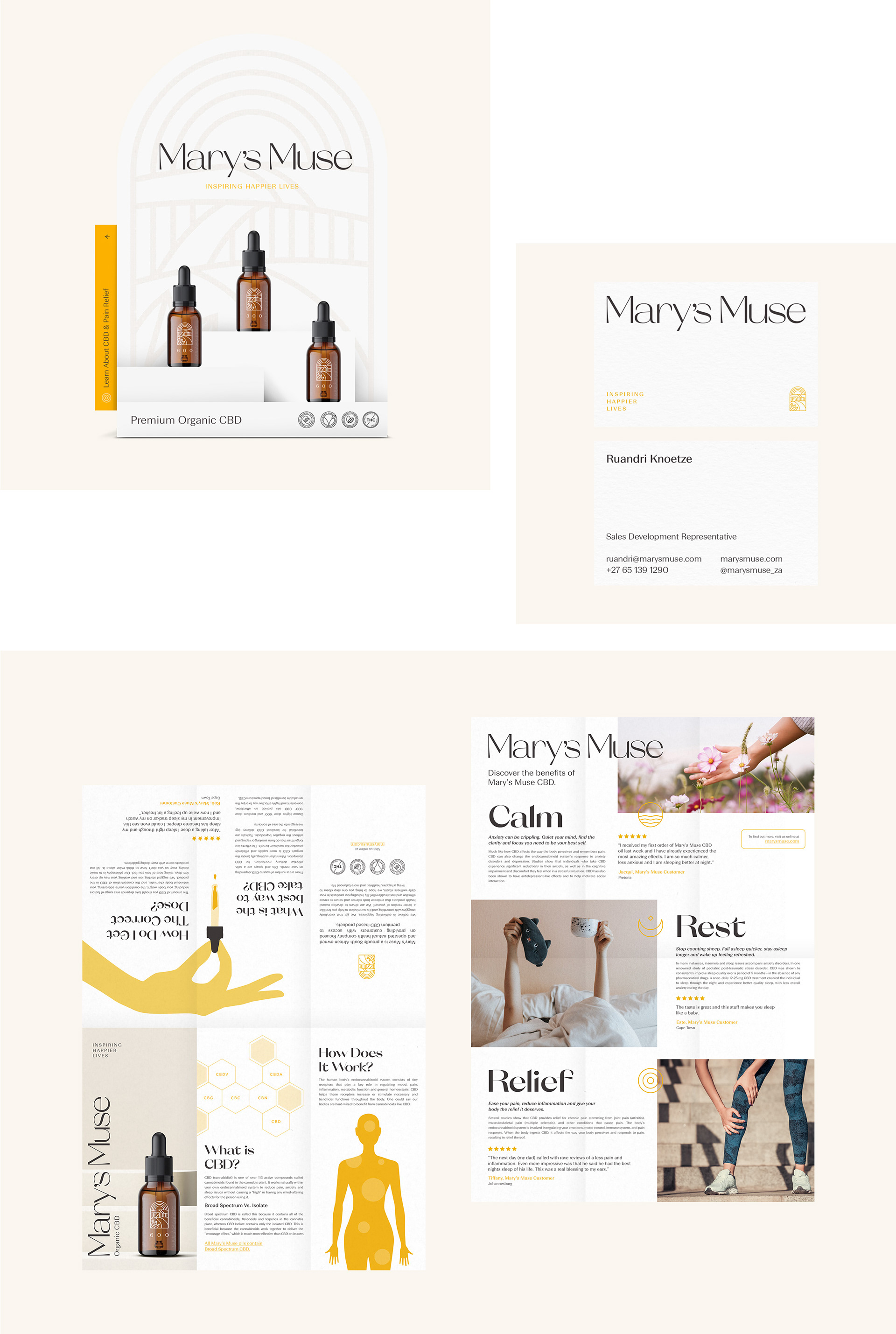 Website & Digital Elements
As the company had no brick and mortar distributors at launch, a convincing digital experience would lead sales for Mary's Muse. The loop between performance media, social, and e-commerce had to remain watertight. Consistent messaging and design supports all digital communications, ushering potential customers into a painless and well serviced sales funnel.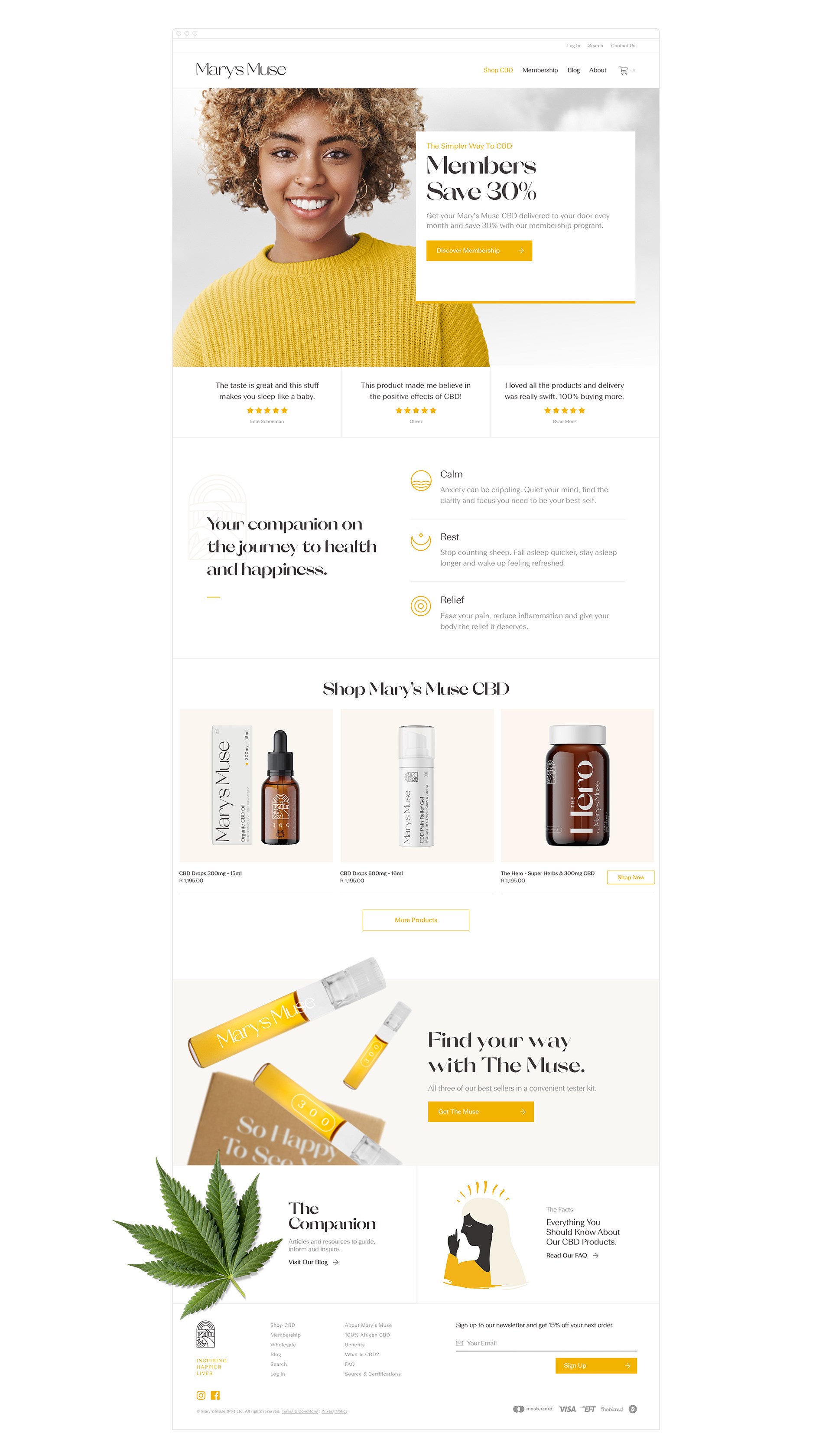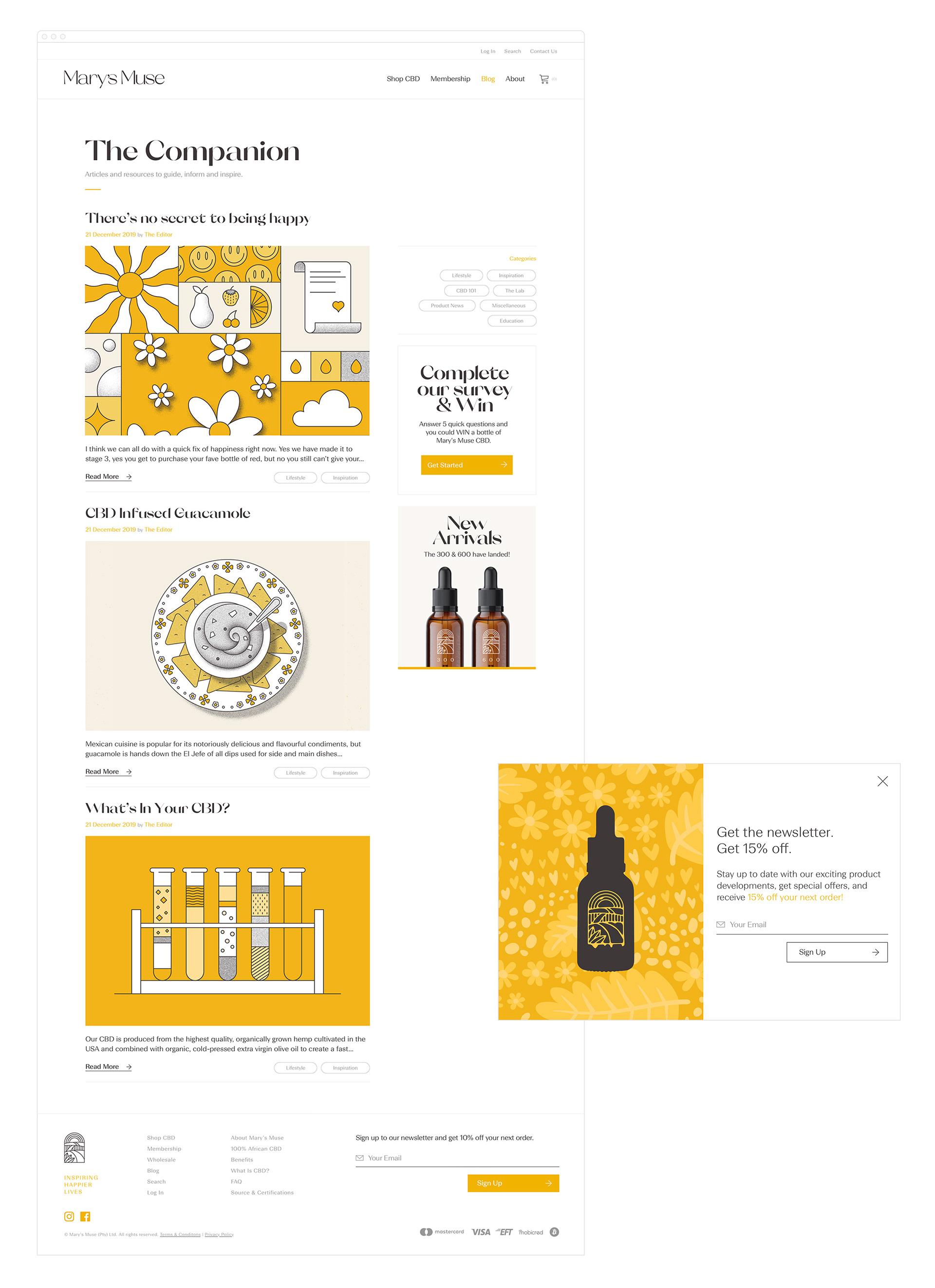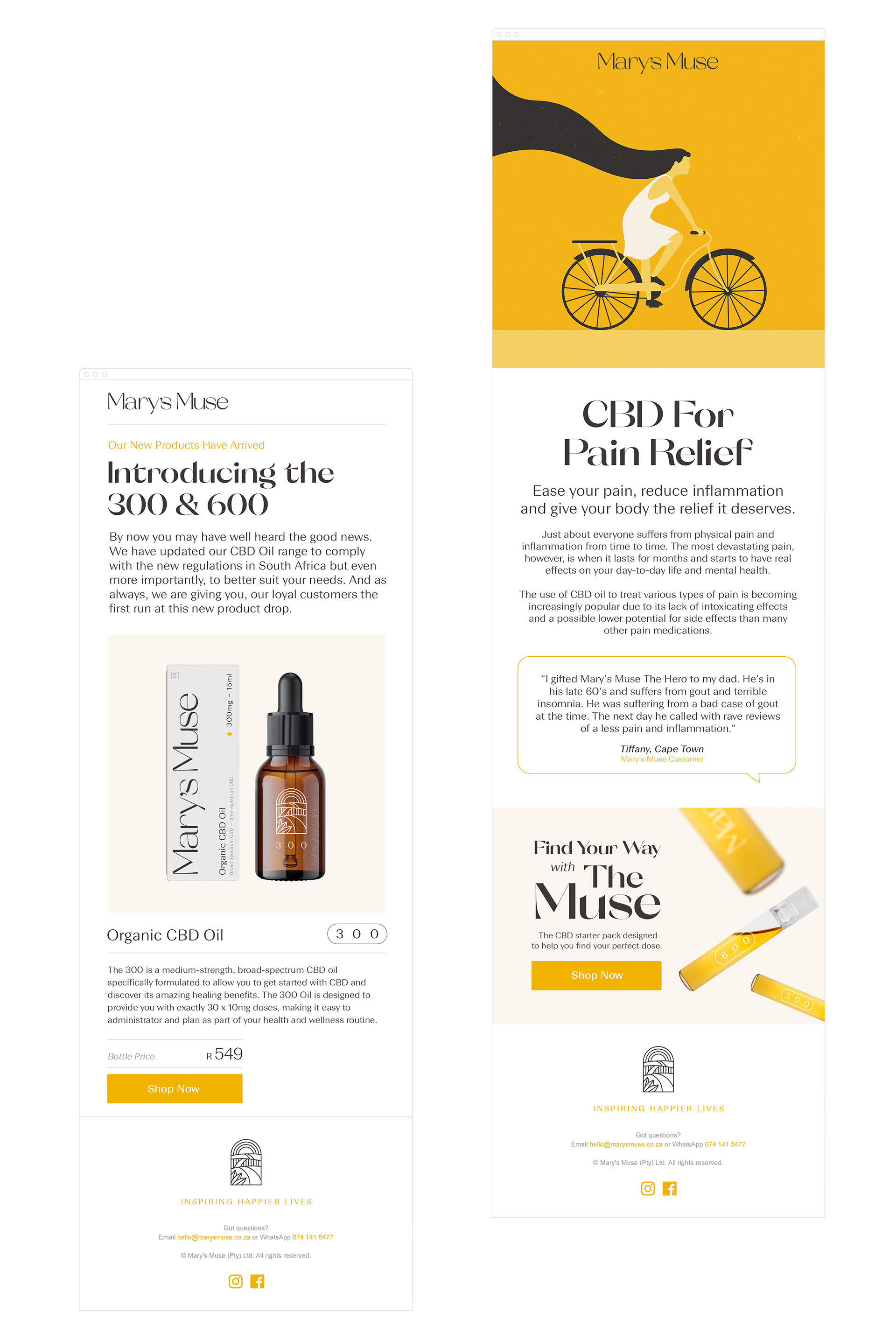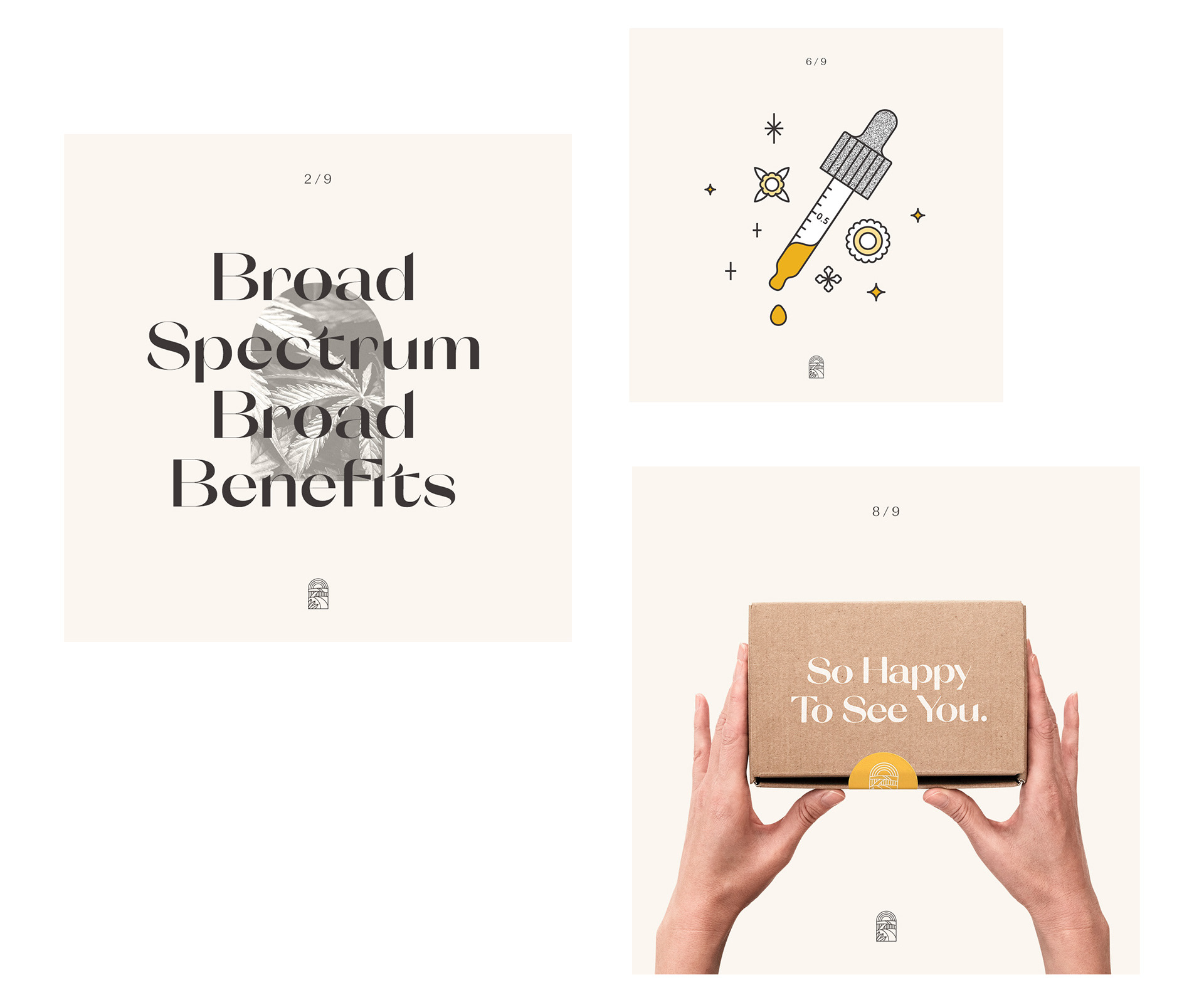 The moment a product lands in a customer's lap may cement or shatter perceptions of quality. The delivery of Mary's Muse product had to be facilitated by a truly memorable unboxing moment, consistent with the quality of marketing and design experienced up to that point. Each bottle of Mary's Muse is delivered in a custom printed courier box, decorated with the brand ethos, dosage information, ingredients, and other available products in the range - as well as a hand written note in each parcel from one of the partners, thanking them for their support.